Just thought I would post some up to day photos of my dogs Buddy and Bear.  Buddy is now 12months and Bear is 6 months (cheeky but lots of fun).  Photos are from Christmas and New Years.
Bear trying to get to the Christmas presents before Christmas day  :)
Christmas Day and I learnt really quickly how to open my presents.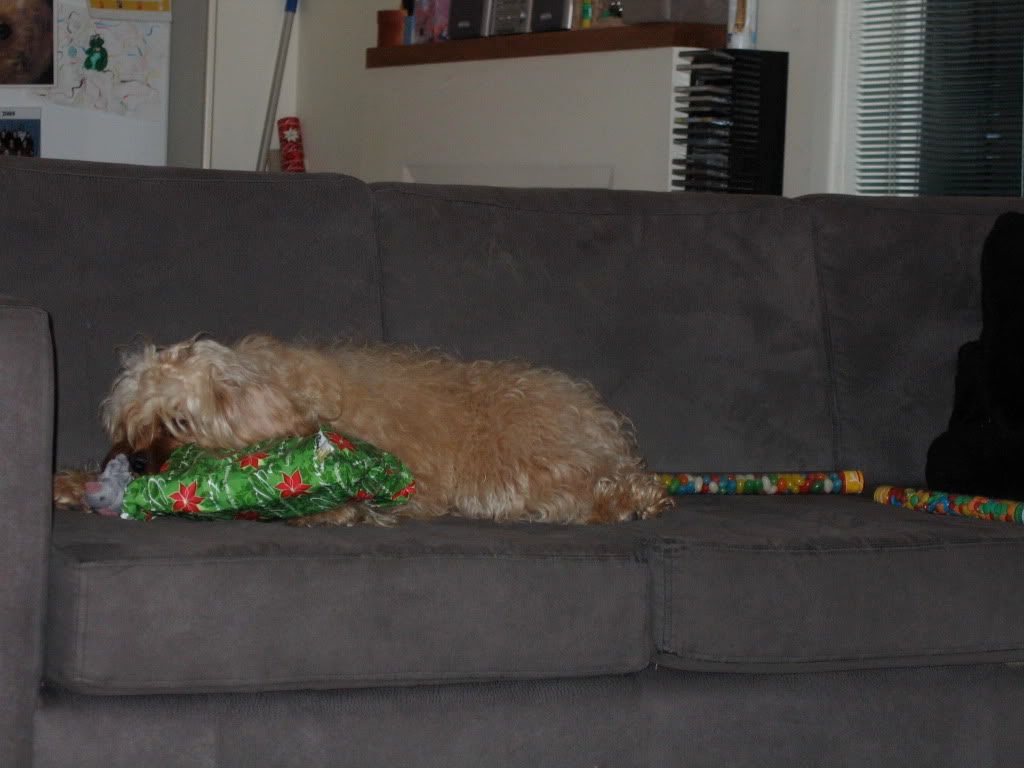 If I hide on the couch to open my presents maybe Bear won't find me!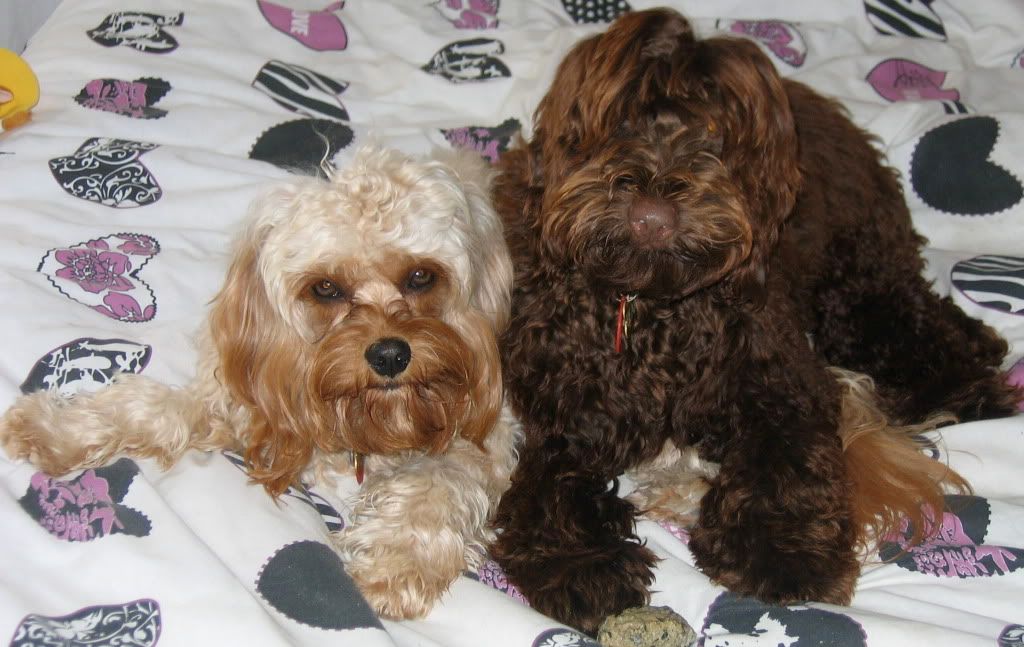 New Years - We really do love each other most of the time  ;D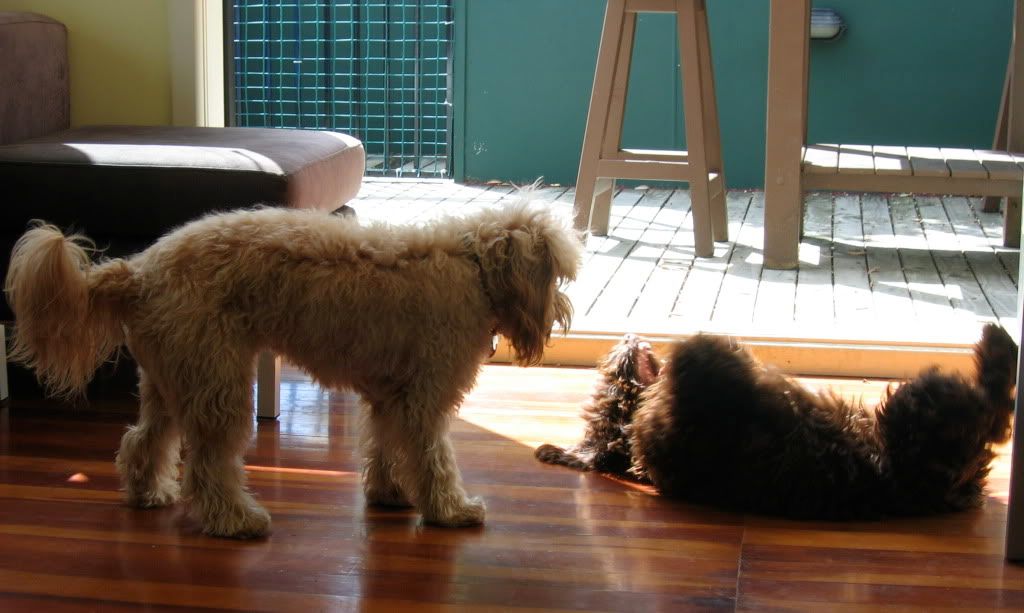 Come on stop laying in the sun, come and play.
You said you wanted to play, so lets play.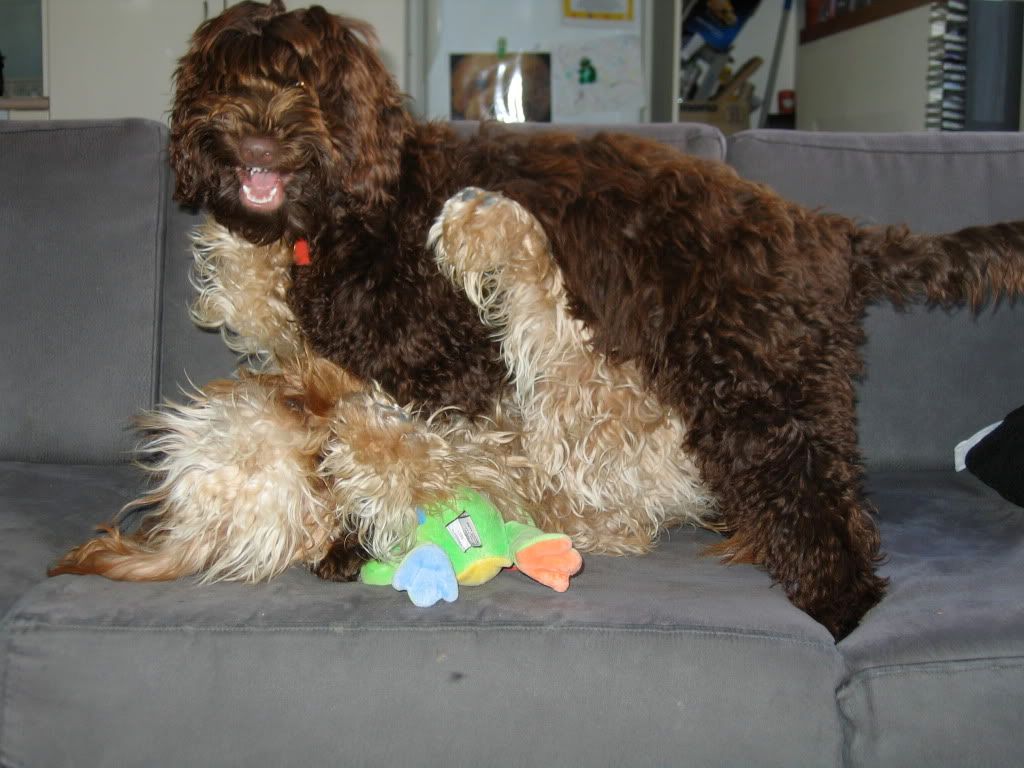 I'm winning.
We look so sweet and innocent...yeah right!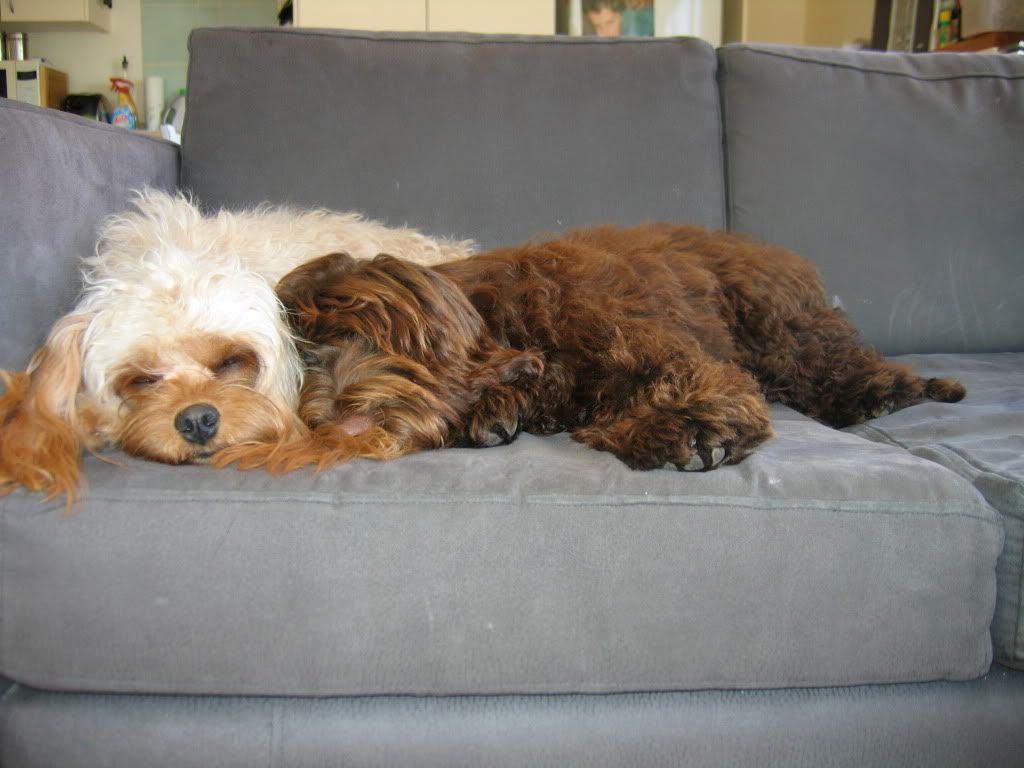 How we love our cute puppies  :)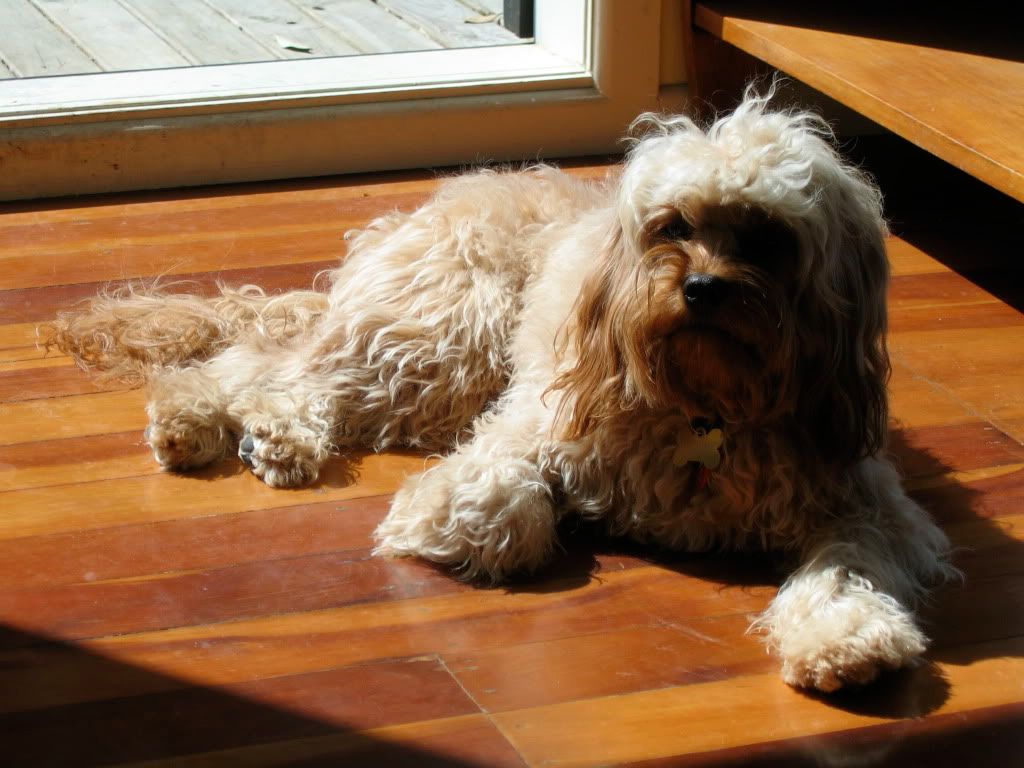 Buddy - Cavoodle - 12 months old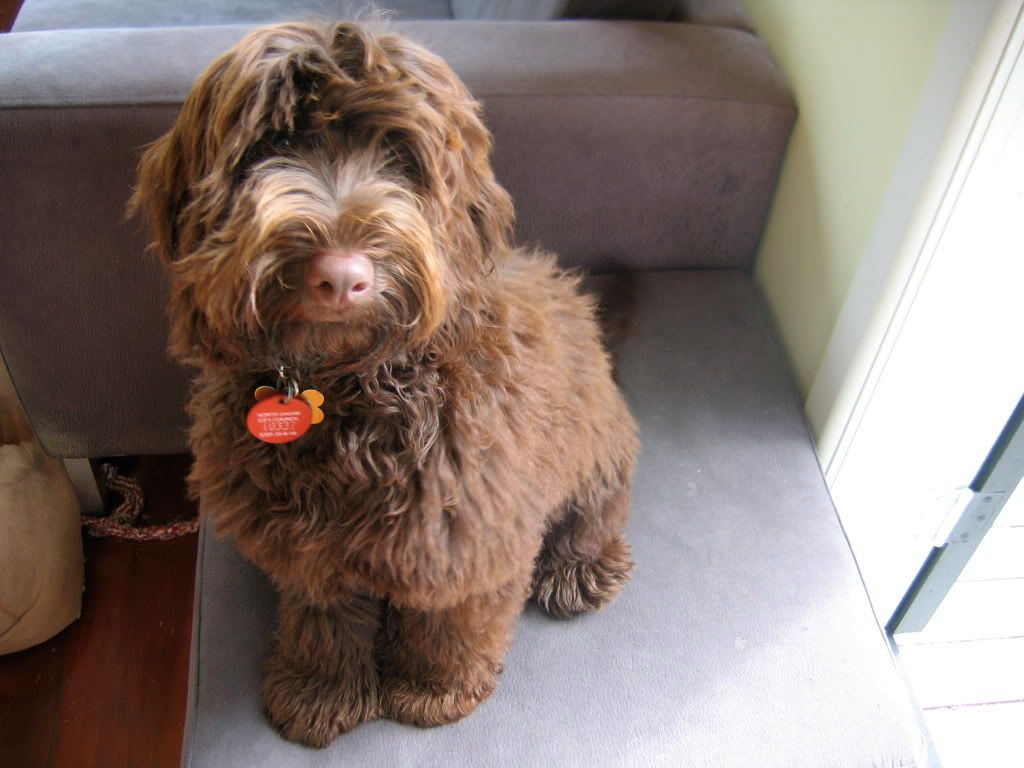 Bear - Spoodle - 6 months old